Description
The Noisy Cricket, designed in the US by JayBo is a series aluminium mechanical box mod, capable of outputting up to 8.4v!
You must read, understand, and agree to the following before purchasing-
TVB will not be liable for the incorrect use of this device
This is an advanced piece of hardware. Proper battery and ohm's law knowledge is critical in using this device.
This device runs two batteries in series. Two identical, high-amp, paired and married batteries must be used, and charged simultaneously. 

The Noisy Cricket uses a hybrid 510 connection- only atomisers with a protruding positive 510 pin can be used.
Do not use any tank atomisers with pre-made coils, there are none on the market designed to be run at 8.4v. (Well, actually the Cyclone 0.6ohm coils are rated at 150w, so they might be fine)
As the Noisy Cricket runs cells in series, the device outputs

 8.4v

 on fully charged batteries. 

The lowest recommended resistance for use on this device is 0.4ohm, in conjunction with high-amperage (20 Amp Continuous) cells.
Batteries MUST NOT be placed the same orientation (++ one end, — the other), as this will short out the device. One cell must be upside down, the other right way up.
Wismec, the manufacturer, in their infinite wisdom have covered the device in warning stickers indicating which orientation the batteries must be inserted- this is fine and correct, but these labels will leave a sticky residue on your shiny new mod when removed. 

We recommend using nail-polish remover, or essential oils (Orange, Lemon) dabbed on a paper towel to easily clean the residue off.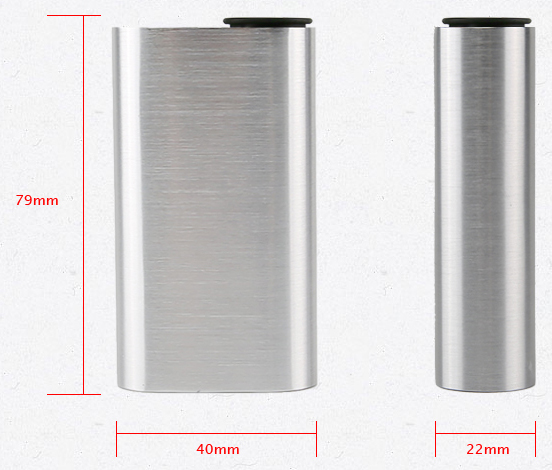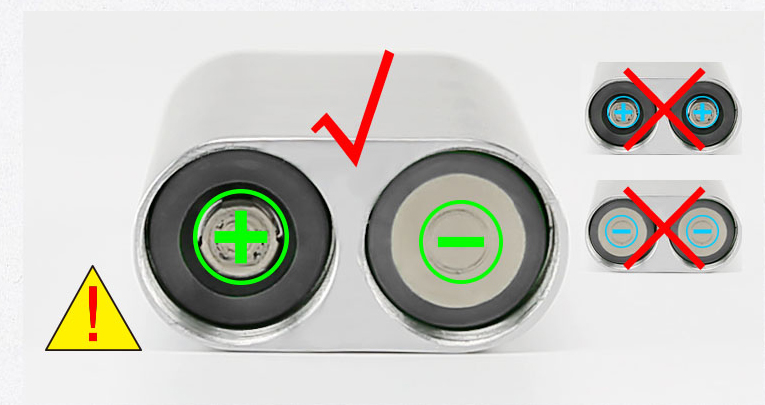 SMPL Style Button: The fire button is located in the top of the device, which makes the contact efficiency greatly improved. The insulation ring at the bottom of fire button is used for protection circuit.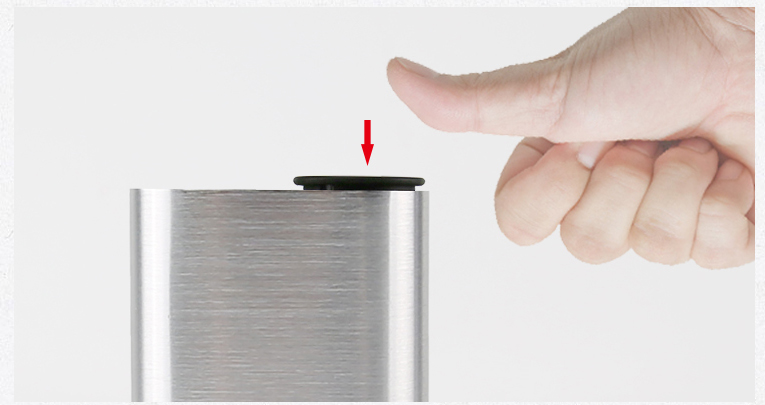 Special Linkage Set: The linkage at the baseboard, along with the hybrid adaptor, works well with 510 connectors of different lengths, which greatly increases the suitability of the device.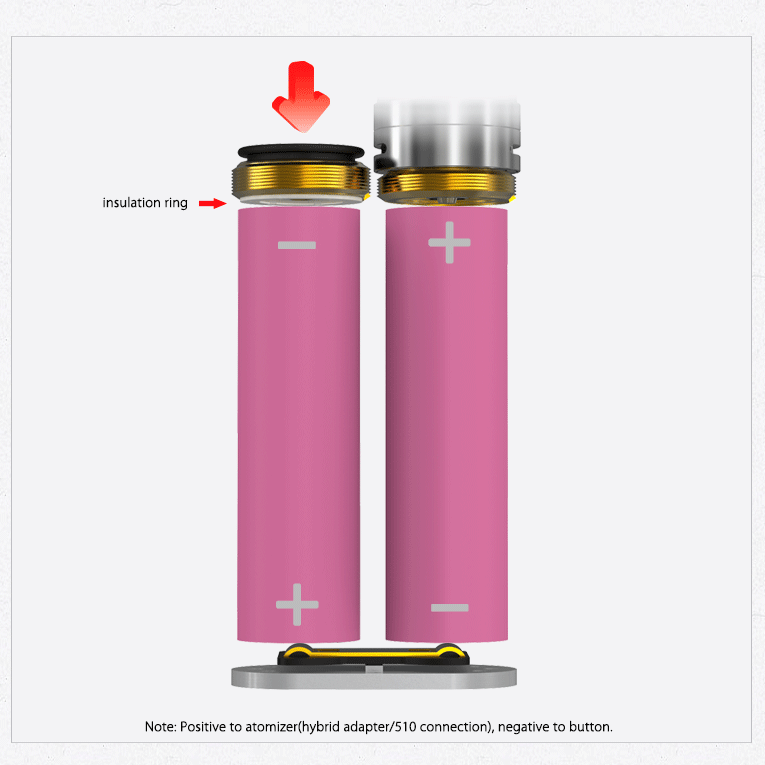 Bottom Ventilation Holes: The 6 ventilation holes at the bottom of mod body greatly help the device for better heat dissipation.